home
Autumn 2014 Newsletter out!
25 September 2014
A new turn of the season means another edition of CAWN's newsletter. More calls for solidarity, analysis, news, invitations and more – from women and from Central America.
In this edition, we highlight the plight of hundreds of women are incarcerated across the world for having suffered miscarriages, stillbirths, and other obstetrical complications without medical attention. Many of them live in El Salvador, where they usually live in poverty and marginalization. Some have been sentenced to decades behind bars.
CAWN is working with our Salvadoran partner the Citizens Group for the Decriminalization of Abortion on a campaign to free 17 of these Salvadoran women. On 25 September these issues will be discussed in detail in an evening debate in London.
Indeed, this year is one of intense activity around this International Day of action in London, with a coalition of feminist and human rights organisations launching the first edition of the Festival of Choice. The Festival encourages people to join the discussion on abortion and works on an inclusionary basis and it offers a packed programme of activities between 23-28 September – including ours on Thursday 25th!
A pro-choice festival in London!
22 September
CAWN is proud to have co-organized the Festival of Choice, a pro-choice festival to take place in London between 23 and 28 September, in solidarity with the International Day of Action for the Decriminalization of Abortion (28 September).
We aim to raise awareness of threats to reproductive rights and the plight of women and girls in countries around the world who do not have access to safe and legal abortion. The Festival also wishes to celebrate the solidarity and activism of women and girls and to strengthen and support the prochoice message, locally and globally.
On Thursday 25 September, a special Solidarity discussion on the Impact of Banning Abortion in El Salvador will take place between 6.30 and 9.30pm at Amnesty International Secretariat - book your free tickets now to avoid disappointment!
Honduran woman campesino leader assasinated
8 September
Last week, Honduran campesino leader Margarita Murillo was murdered by three heavily armed men while she was working her land in Villanueva, in the northern region of the country. Her assassination is one of the latest in a long string of murders against members of the Honduran Resistance Front. Former Honduran president Manuel Zelaya is one of the principal leaders of the Resistance. He confirms that since the 2009 coup d'etat, which removed him from office, the political repression and persecution against members of the resistance has only increased.
"Since the coup d'état there has been murders, massacres and barbarous acts. We have made complaints to every international organization and nobody does nothing to stop this brutal and criminal subjugation of which the people of Honduras are victims," explained Zelaya.
About Murillo's murder, he expressed that "the death of Margarita Murillo, a campesino and workers' leader and a coordinator of the Resistance and the Libre Party is a crime that we emphatically condemn, because it touches the most intimate fiber of all of the Honduran people. With her murder, more than 300 resistance members have been assassinated. In five years, 36 journalists have been killed, as have 80 lawyers, and more than 73 campesino leaders. And more than 1,500 complaints of human rights violations that still have yet to been investigated".
A workshop on mega-events and sex-workers in October
27 August
CAWN's partners will be delivering a workshop on mega events and sex workers that will introduce data found before and during the World Cup 2014 on Rio de Janeiro's sex working community.  Their research is an excellent continuation of our own report on the London 2012 Olympics' experience.
The 2nd International Conference on Law Enforcement and Public Health, between 5 and 8 October, will unite in Amsterdam global policing, health professionals and representatives from two of the world's leading criminal justice agencies, the United Nations Office on Drugs and Crime (UNODC) and EURPOL to confront the latest research on policing and public health. Sessions will elaborate on the workings of the police in harm reduction of vulnerable groups and the latest methods and recommendations to build a rapport between our public health challenges and law enforcement. A session on mega events and sex workers will introduce research/data found before and during the World Cup 2014 on Rio de Janeiro's sex working community.
Book your place now! http://www.lephcon.com.au/
MEP Jean Lamberts supports campaign El Salvador
11 August
CAWN warmly welcomes the support of Jean Lambert MEP. Jean is a Green Member of the European Parliament and voices like hers are crucial to save women's lives and to free unjustly incarcerated women in El Salvador. CAWN thanks Jean Lambert wholeheartedly.
Jean has issued a statement calling for the abolition of a law prohibiting all cases of abortion – and even criminalising miscarriage victims – in El Salvador.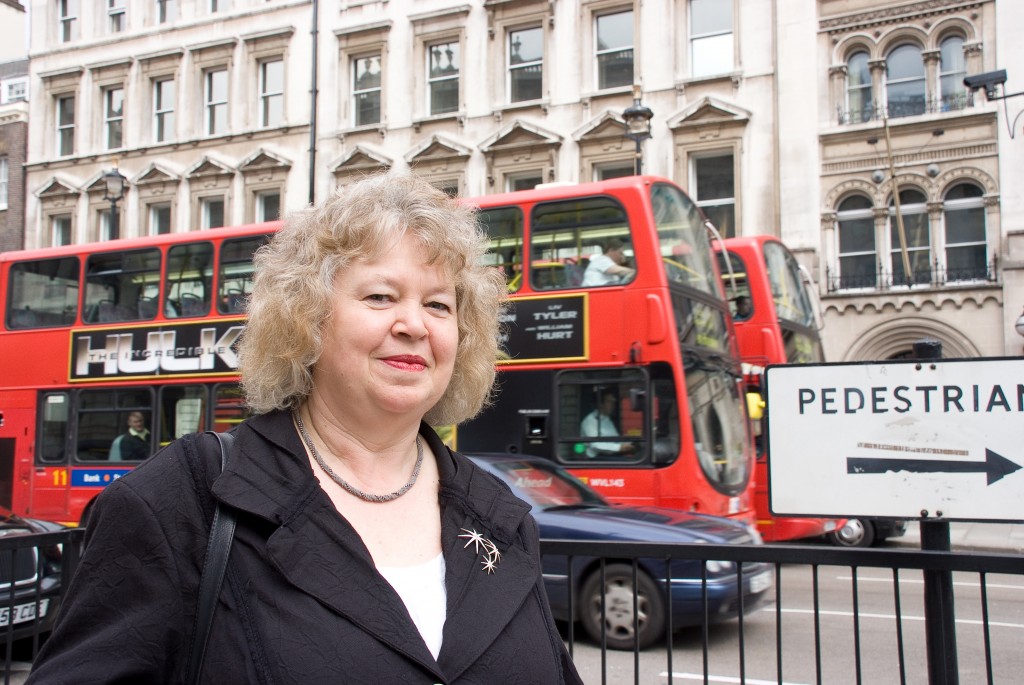 Nicaragua: Illegal raid and harassment of feminist organisations
4 August
An illegal raid in Silvia Suarez' house was held on the night of the 4th of August by police forces without any court order. Silvia is the director of Casira Foundation, offering shelter to female victims of violence. The entire house was searched. When Silvia asked for a search warrant, a police officer responded that they were under the orders of Daniel Ortega and he added 'You're involved in political activities. The repressive grip is tightening. We will meet again and act!'
The state has carried out a series of repressive measures against feminist and progressive political opposition, including disappearances of people in rural areas, attacks in which these attacks took place and other measure that have been denounced as violating basic human rights.
International recognition of trafficking of women and of violence against women informal workers
30 July
Wednesday 30 July, World Day Against Trafficking, gave CAWN the opportunity to remind ourselves and others about an excellent critique of media and civil society discourses on this complex issue, which CAWN published to learn from the experience of the London 2012 Olympics. Please, let us know if you'd like a hard copy of our 'Trafficking and Exploitation of Women' report.
Similarly, on 25 July, the Orange Day was a time for reflection and action to tackle violence against women and girls who work in the informal economy. Over half of Central Americans are informaly employed, women mainly – many experience various types of violence. CAWN's paper 'Surviving as we can', provides plenty of case studies and data on this issue.
Restoring sovereignty in El Salvador
15 July
The Latin America Bureau reports on how US aid to El Salvador is tied to the control farming seeds, an control exerted through the CAFTA, a trade agreement between the US and Central American countries that penalises measures to protect the poorest, biodiversity and local economies. But the Salvadoran government is fighting back to restore sovereignity and autonomy.
CAWN shares the pain of the Guatemalan women's movement 
9 July 2014
Guatemala is mourning Patricia Samayoa, a tireless defender of women's rights, who was killed on July 3 by a private security guard. The women's movement expresses anger at the Government that has promoted militarization in the country and empowered private security agencies, many of them led by ex-military commands of the dictatorship.
---
about us >>